Part one of our 2-part xAPI series taught us the basics of Experience API (xAPI) including the definition and how it works between systems. This post will explore getting started with xAPI and the data that comes with it!
Do I need to build it myself? How do I get started?
Good news! If you're an L&D professional (not a vendor), you have many options in getting xAPI enabled in your organization without doing much, if any, coding work. First, you'll have to make sure you have a Learning Record Store where your data can be stored. There are many free and paid versions with varying capabilities.
You'll also need to choose the tools you want to use or evaluate your existing learning tools' capabilities. There are currently hundreds of tools, such as an LMS, social learning platforms, authoring tools, and more that are already equipped with xAPI. You simply need to ask your vendor if and how they support xAPI. In the case of existing systems that don't support xAPI yet, you can still bring that data into an LRS using a data converter or third-party connectors.
What am I supposed to do with all this new data?
More and more organizations are using xAPI to connect learning technology products to build the learning ecosystems they need. When applications already support xAPI, integrations can be as simple as plug and play.
Once your learning systems are integrated and all your learning records are stored in one place, your data is perfectly primed for learning analytics. You can start exploring your data to get a clear picture of what's happening in your organization. Evaluate learning programs and explore the reasons behind the most popular or successful training. And, once you're armed with a better understanding of these programs, you can begin to positively shape and enhance your learners' future experiences.
To learn more about xAPI, access helpful resources, and explore how other L&D practitioners are using it, visit xAPIxAPRIL.com.
---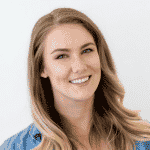 About the Author: Lizelle Holstein, Director of Marketing at Watershed
A huge thanks to Lizelle and our friends at Watershed for part 1 of this 2-part guest series.