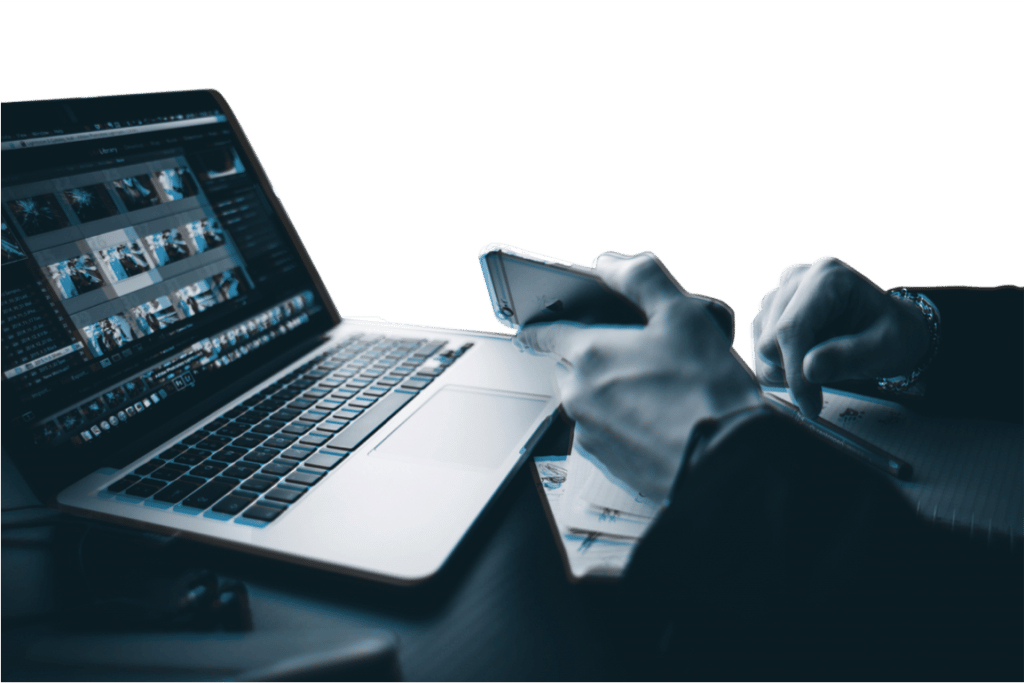 It's not a groundbreaking revelation to say that the world of corporate learning has changed. Information is everywhere: Google, YouTube, blogs, podcasts, Meetup groups, 1000+ eLearning providers, over 600 million websites with more options appearing everyday. All these options have changed how people learn, but traditional L&D tools haven't evolved to meet those changing needs. 37% of enterprise learning applications are at least seven years old. 64% are at least four years old. [Bersin by Deloitte]. A lot has happened in the last 7 years- the very first iPad was released just 6 years ago in 2010.
If you're running a corporate learning program, there's a good chance you're considering making a change. According to Brandon Hall Group, 38% of enterprise learning leaders are looking to make a change with their learning programs and over 50% are according to Adobe / Frost & Sullivan.
You may know you want to step into the world of digital learning, but without a roadmap, this can feel daunting.
Change is risky. Simplifying can help
Change in any company is risky. In all large organizations, the implementation of new technology moves at a snail's pace. You might be lucky to get a new tool up and running in 8-9 months, or longer if you want a solution that integrates multiple technologies. But, there are ways to make this easier and improve success rates.
You need a strategy that will reduce risk, be seen as a positive change in the organization, and cut costs for re-education, integrations, and migrations.
Degreed is changing the way organizations approach corporate learning investments by creating a unified learner experience that extends across all of your learning systems. Degreed can integrate disparate HR and L&D systems quickly and at low cost.
By simplifying the user experience, and connecting people to the right tools and resources at the right time – any format, from any system – Degreed helps to drive meaningful increases in everyday learning activity, from any source.
Degreed can simplify the change management process for future corporate learning initiatives in six important ways:
Simplify the end-user experience. Degreed is the front-end interface for all your organization's learning. Degreed's unified search streamlines the user experience by integrating internal systems (such as  LMSs, TMSs and document sharing and collaboration portals) and external training content solutions with the world's largest collection of free, open and low-cost learning tools. Implementing Degreed allows you to continue to make changes on the back-end (new or upgraded LMS, new content vendors, consolidating SharePoint sites, etc.) without impacting the end user experience.
Reduce training costs. You won't need to train users on a new LMS or other learning system because Degreed is the front-end solution that integrates with your LMS and other content providers. Degreed has a simple, intuitive UI that doesn't require special training.
Streamline the integration of disparate systems. Degreed already has integrations with most of the top content providers, streamlining the implementation hurdles of incorporating new content vendors into your organization's learning ecosystem, while reducing the burden on your IT staff. Degreed's ongoing monitoring of content usage can assist you in future licensing decisions.
Improve user adoption. Employees view Degreed as a benefit, which facilitates user adoption. The learner is in control, with all the options at their fingertips. Improved user adoption means more consumption of content, both the external content found in Degreed and internal LMS content.
Reduce implementation time. The RFP and implementation process for an LMS is lengthy, which leaves employees without an engaging learning experience for at least 18 months. Degreed can be up and running in as little as 3 months and provide that learning experience right out of the gate, giving you time to complete your LMS implementation on the backend.
Provide better information for your content buying decisions. Because Degreed tracks all learning (formal and informal), the solution can provide you with data around what content, vendors, and modalities your employees are utilizing so you know where you should (and should not) make content investments. Degreed can also help find lower cost or free resources.
Takeaways:
The world of modern learning has evolved since traditional tools were designed. Degreed is built for the complex world of modern learners, and connects all the existing pieces of the learning infrastructure, including the LMS, to the informal and social learning worlds – with a single user-friendly, learner centric point of access.
Implementing Degreed will take your corporate learning into the future, and reduce the risk and cost for future changes.
For more information visit get.degreed.com