Our goal is to shape the workforce of tomorrow, help develop your team more effectively, and offer learning opportunities to promote personal and professional growth.
We continue to learn, build our teams of experts, and listen to our users to help inform the next steps of our organizational strategy. Thanks to your regular and honest feedback, we're taking our next big step in improving our customer support services.
Over the weekend of June 1st, we officially activated our 24/7 customer service lines. You heard that right, we're open to helping you 24 hours a day, 7 days a week, anywhere in the world, across all channels of communication.
Need an answer right away? Give us a call, send us an email, or report it directly on our platform. No phone trees, no messages, no hours of operation, no "Press zero for a representative to call you back."
Now, we're sure you have a few questions about what you just read…
Why Invest in Customer Service Now?
The simple answer is that we always have. Client support and happiness is a top priority for every level, every team, and every person at our organization. That's why we're going all out? Because you asked and we listened. When you choose our platform, you're not just choosing our technology, you're partnering with our people. We want our teams to work together seamlessly whenever you need us.
Our customer satisfaction score is currently at 92.5%, which is a little low for our liking. So we addressed what our customers wanted by doubling the size of our customer support team and opening constant lines of communication to solve issues as they arise.
As we continue to grow globally, we want to better serve all of our clients, all of the time. We know work doesn't just happen between the hours of 9 to 5, so we're making ourselves as available as you need.
How Can I Contact the Team?
We have a few ways for you to contact our customer service team so you can choose which channel works best for you.
Send us an email at info@degreed.com and someone will respond to you with a solution in real-time.
Give us a call at 800-311-7061 from anywhere in the world and you'll get a real human on the other end of the line.
If you have a question about a specific piece of content on Degreed, just click on the icon with the 3 dots on the bottom right of the item's content card and select "Report a Problem" or "Flag as Inappropriate." Those questions will automatically be sent to a ticketing system that is managed around the clock.

Who Will I Be Talking To?
We're pretty picky, so we've only hired the best for our Client Support team. They're lifelong learners with ample years of experience in coaching, project management, counseling, consulting — and they're friendly, too. So not only can they answer your questions, but they can also offer techniques to help you better utilize the platform.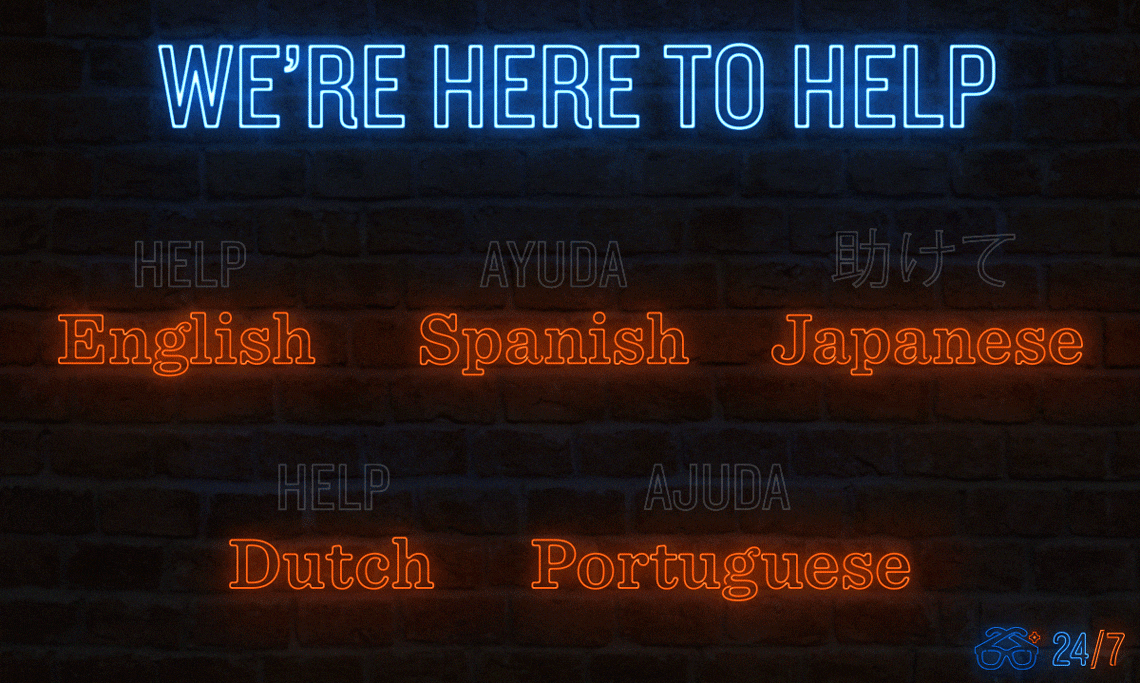 What If I Prefer Another Language?
We're proud to service customers from all over the world, which means assisting you in your preferred language. That's why we've opened new language lines in recent months. The following are open Mondays through Fridays:
Spanish 10:00am-6:00pm EST
Japanese 11:00am-7:00pm EST
Dutch 3:00am-11:00am EST
Portuguese 2:00am-10:00am EST
While we don't have phone lines for French or German quite yet, we can answer in both languages over email. Stay tuned for additional languages and extended hours in later developments.
As all good telethons say, give us a call. We're good listeners.