Things change. It's an inevitability you can count on 100% of the time. Degreed's no different. We're not who we were a few years ago, and we won't be who we are now in the future. The key is to embrace this evolution and use it as a way to progress and improve.

This is the approach we took with Degreed at Work — the new, official Degreed blog. To put it bluntly, we've evolved as a company while our blog hadn't. It was high time for our blog to get with the times.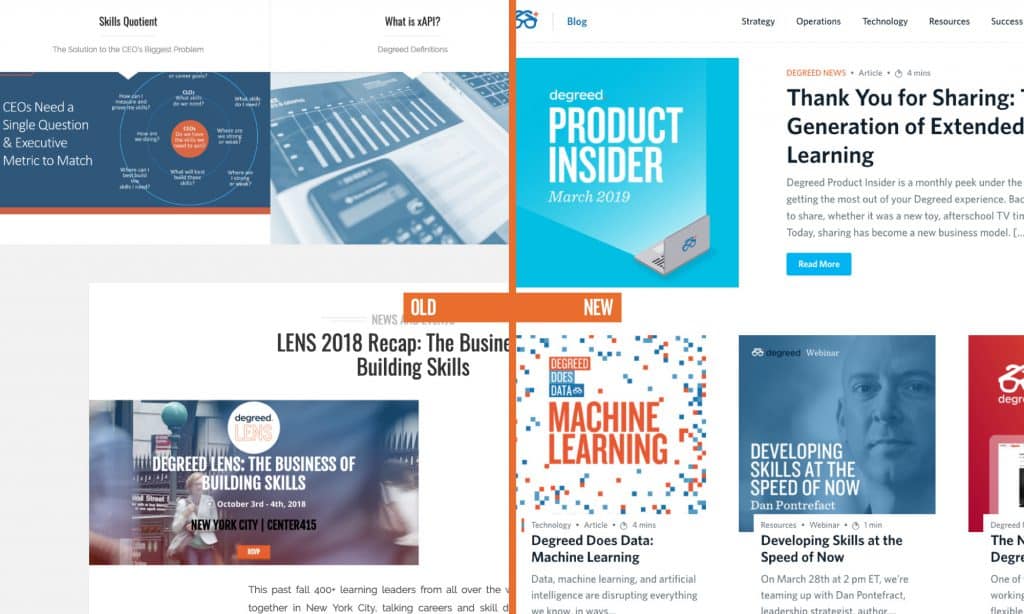 The purpose of Degreed at Work isn't to evangelize the good word of Degreed or pat ourselves on the back. Our goal is to create an information hub for the skill building industry, complete with a wealth of thinking, assets, and resources to spark positive change.
We're also fans of beautiful design and top-notch user experience, both of which play a huge role in Degreed at Work. New taxonomy and friendly navigation help with functionality and discoverability. All in all, we want to make it easy to find the solutions people need to conquer the challenges they're facing — capturing lessons learned and sharing them with the broader community.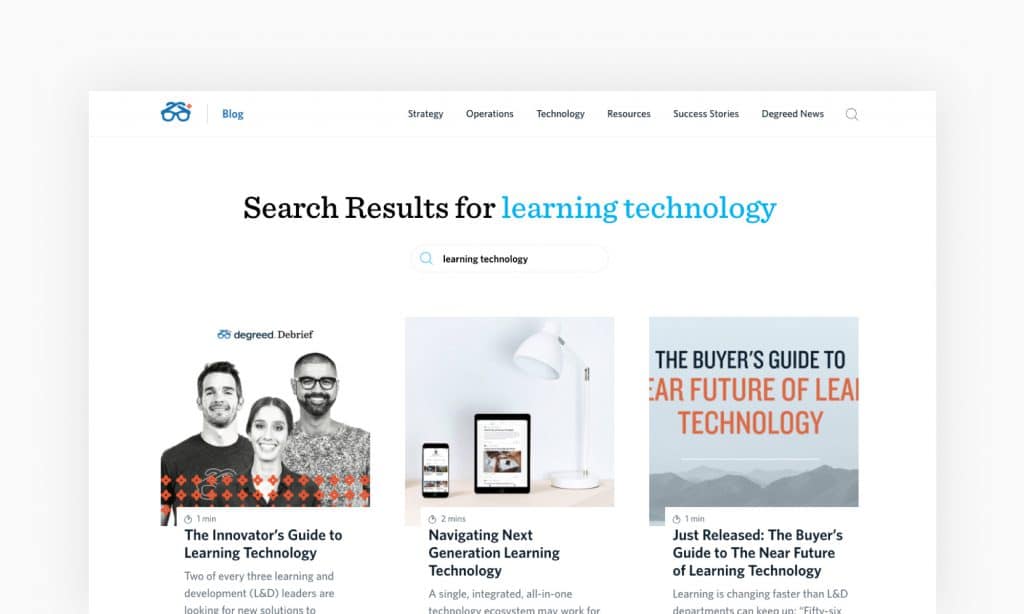 As we continue to move into the mainstream of learning and skills, we're having more and more conversations about changes in the workplace. Moreover, clients are looking to us and our community for inspiration, guidance, and answers on how to evolve and transform their operations.
This isn't about us; it's about you — our current and future customers. We want to solve your problems. Like refreshing your learning and talent development priorities (Strategy). Like evolving your people and processes (Operations). And like future proofing your toolset (Technology).
By learning alongside our clients, and pushing each other, we can refocus strategies, change thinking, and create new approaches.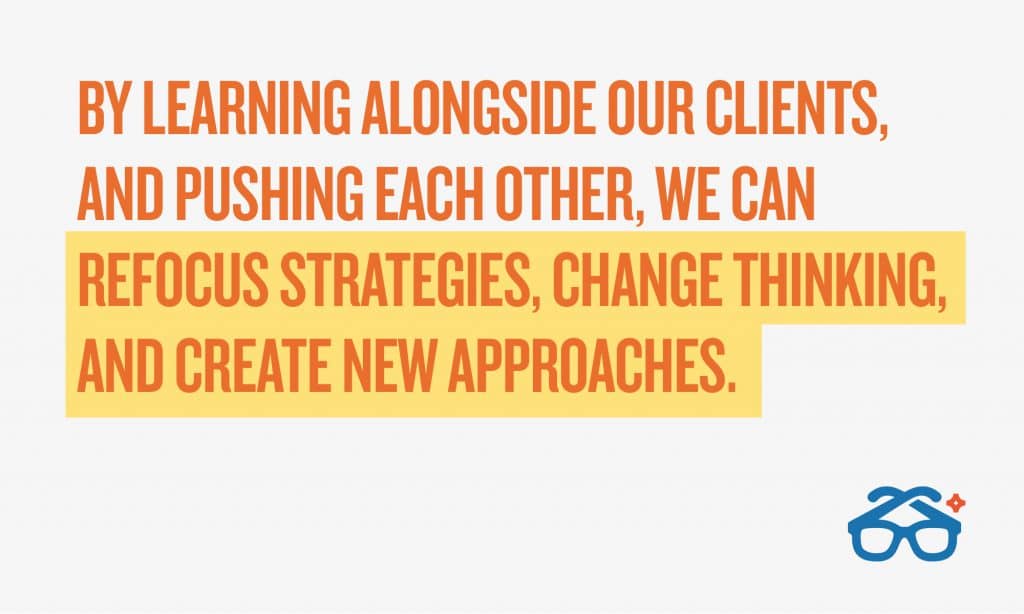 This is how we'll reskill L&D — and the rest of the business world.
Change is coming, and we're excited to be a part of it. Degreed at Work is a way for all of us to evolve, reskill, and keep moving forward.